Overlord Prime Jacket
For many years Icon has led the charge to conquer the moto leather market. Our unending quest for leather perfection has brought us to this point - the Overlord Prime. A chassis crafted from the finest cuts of Brazilian cowhide. The aggressive fit is complemented with engineered flex zones for unparalleled function. Precurved arms are set in a forward attitude to place you in an attack position, while strategically located plastic armor helps defend against the asphalt adversary. Finally, perforations and mesh panels combine for optimum operational temperatures. The Overlord Prime, truly a garment crafted for the most hostile of engagements.
$345.00 - $394.00 Suggested Retail USD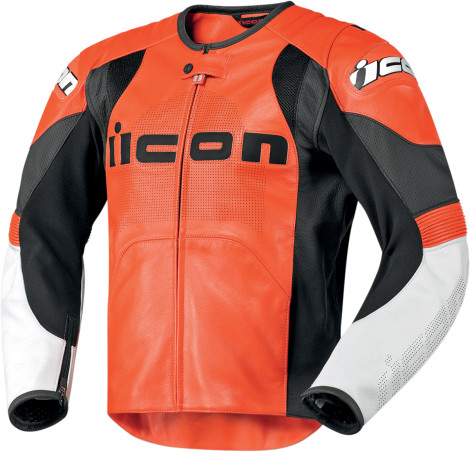 Icon Attack Fit
1.2-1.4mm Premium Grade Leather Chassis
Removable Icon CE Field Armor Impact Protector Elbow and Shoulder
Icon External Injected Plastic Plates on Shoulders, Elbows, and Back
Removable Icon Dual-Density Foam Back Pad
Gathered Stretch Panels for Comfort and Flexibility
Strategically Placed Perforated Leather for Ventilation
YKK® Autolock Zippers
Removable Insulated Wind Resistant Vest
Upgradable to the Stryker CE Back Protector
Waist Zipper for Pant Integration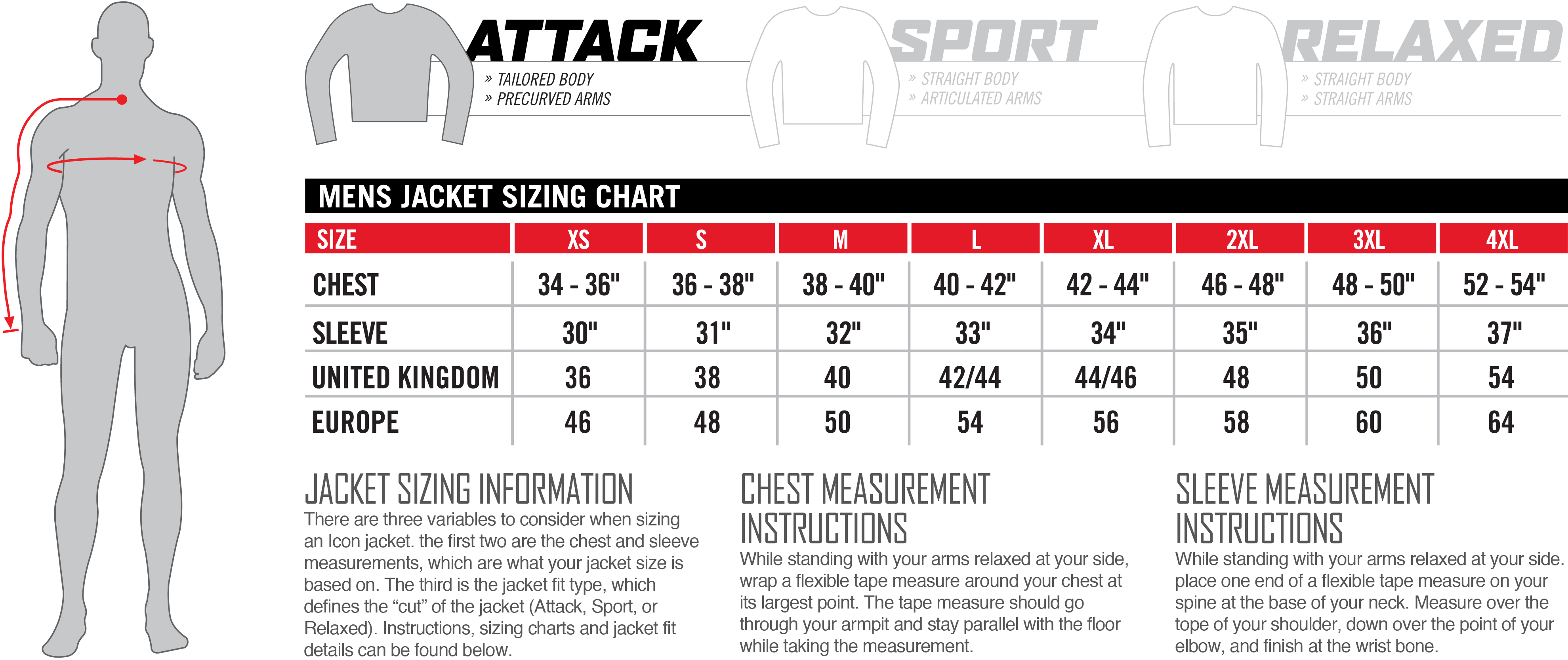 Do you have a question about this product?
Include your question or comments below.
We will reply as soon as possible.

Hi! I'm choosing a leather jacket for street riding. I have a Honda CBF600s, which provides a straight posture, not an aggressive one. However, I tend to ride in quite a rough way, and the traffic in my home city is very dense. Unfortunately, we don't have a developed motorbike culture, so bikers are often hit by car drivers, who simply don't see them. They also try to push bikers deliberately,so I need good protection from my jacket. I'm choosing between the Overlord Jackets (the basic and the Prime ones) and the Device Leather Jacket. Which one would you recommend for my riding conditions and why? What are the pros and cons of all these jackets? Thank you very much!

Both jackets are excellent choices for riders looking for a large amount of protection. Both Overlord Jackets and the Device jacket feature shoulder and elbow impact protectors, and feature a dual density impact back pad. For your application, we would suggest the Device Leather Jacket. Reason being, its Sport fit is ideal for conditions that vary between riding aggressivley and stop and go traffic, while retaining a looser fit. The Overlord Jackets are ICON's Attack fit, which although still comfortable, you may enjoy the Sport fit of the Device more fitting your riding condtions.

---