ICON 1000 Leather Wallet
You owe yourself a quality wallet and the Navigator™ delivers. Simple, effective, and low-profile the Navigator keeps all your monetary and identification needs securely at hand. Its burnished Nissan leather chassis grows richer with the age & experience you will show it on your journey. Treat it well, and it will return the favor in kind.
$50.00 Suggested Retail USD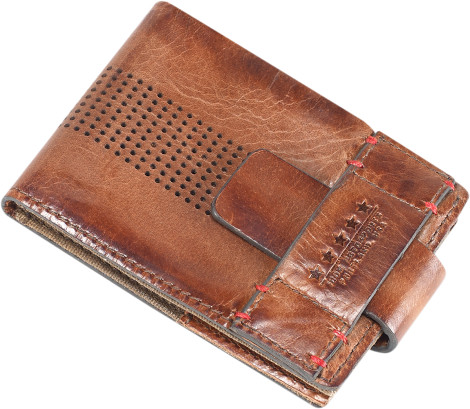 MATERIAL: Oiled Nissan burnished leather and waxed canvas.
DETAILS: Size 10.5cm x 7.5cm, metal badging, six internal card pockets and one currency slot.