ICON 1000 ODL Longsleeve Jacket
One can never be too rich or too handsome or have too many hoodies. If you're looking for something a bit different for this season, then the ODL may be right up your head-covering alley. The ODL, or Ole Dirty Leroy, is a nylon windbreaker shell wrapped over a 160 gram fleece lining, making it all kinds of warm...and cool. The embroidered appliqued chest logo says ICON One Thousand the world over. Now is the time to be rich, handsome, and hooded.
$71.00 Suggested Retail USD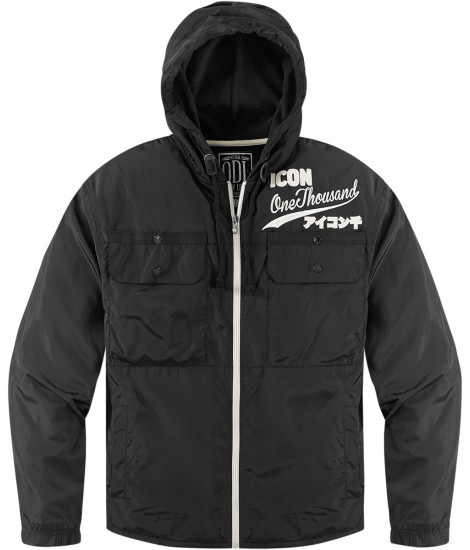 FIT: ICON 1000 sport fit.
MATERIAL: Dual-layer nylon shell with 160-gram fleece lining.
DETAILS: Embroidered appliqued graphics, doubled pockets, custom zippers, leather toggles.